Since 1988, Beckett Gas has been partnering with gas appliance customers to design and manufacture the very best combustion and heat exchange components for their most important product lines.
Our extensive experience and depth of engineering expertise means customer projects can leap ahead of regulations, the market and their competition. Our solutions have been first to market for more than 20 years across multiple segments in the residential and commercial heating and water heating markets.
Our components are made in the USA where we are committed to innovative, lowest cost, zero defect and just-in-time production.
INNOVATION AND ETHICAL VALUES
Our extensive experience enables us to produce reliable gas combustion components, within exacting tolerances, for a wide variety of industries. Growing substantially over its history, Beckett Gas has received numerous design and product patents for industry innovations.
Our Ethical Values of Integrity, Excellence and a Profound Respect for the Individual provide the foundation for all we do and are signposts to what we desire to become.

History
Our combustion heritage goes back to our founding family member in oil conversions and combustion in 1937.
Leadership
Leadership comes in many different forms at Beckett Gas.

Philosophy
Our customers know their markets and their product needs. We know combustion and heat exchange.
What we do
With patented technology Beckett Gas technology can be found in appliances and products worldwide, including Combustion, Heat Exchange, Controls and other components in:
Residential and commercial forced air central furnaces
Residential and commercial boilers
Residential and commercial water heaters
Residential and commercial gas clothes dryers
Pool heaters and outdoor space heaters
Commercial baking ovens and fryers
Decorative gas fireplace appliances
Manufactured home furnaces
RV heating systems for air and water.
read more
News
As an industry leader, there's a lot going on at Beckett Gas. Here is just a sampling of the Beckett opportunities, industry involvement and worldwide connections our people are making every day.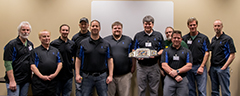 Manufacturing Day at BGI
5/23/2017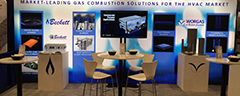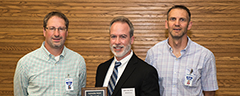 Elite Supplier Award - 2016
6/15/2016
Back
Back to top